DC Jewellers came into existence with very precious values of purity & transparency to strengthen the trust & reputations of being the most honest and well-known Jewellers in the town.
The journey started by the late Shree Dhulchand Ji Kataria who had a great vision of setting purity standards of (4+4)=92% and(4+2)=94%. Which later on succeeded and accepted by all the ethical jewellers of the region. His dreams and vision were carried forward by his son Shree Champalal Ji Kataria, grandson Shree Bhanwarlal Ji Kataria, great-grandson Shree Dhirajmal Ji Kataria and presently the business is being managed and run by 5th generation Mr. Vikas Kataria and Mr. Gaurav Kataria.
Starting right from the small business now they resulting in the grand success of their hardcore efforts. After completing the 20+ years of experience in premium jewellery Mr. Vikas Kataria took this journey further up to the new destinations and desires with the choice of every individual.
We believe in the unfolding reality of jewellery in the purest form of gold with the perfection of art which has been used in designs effortlessly and we continue working towards our goal of making DC Jewellers the purest choice of the customer.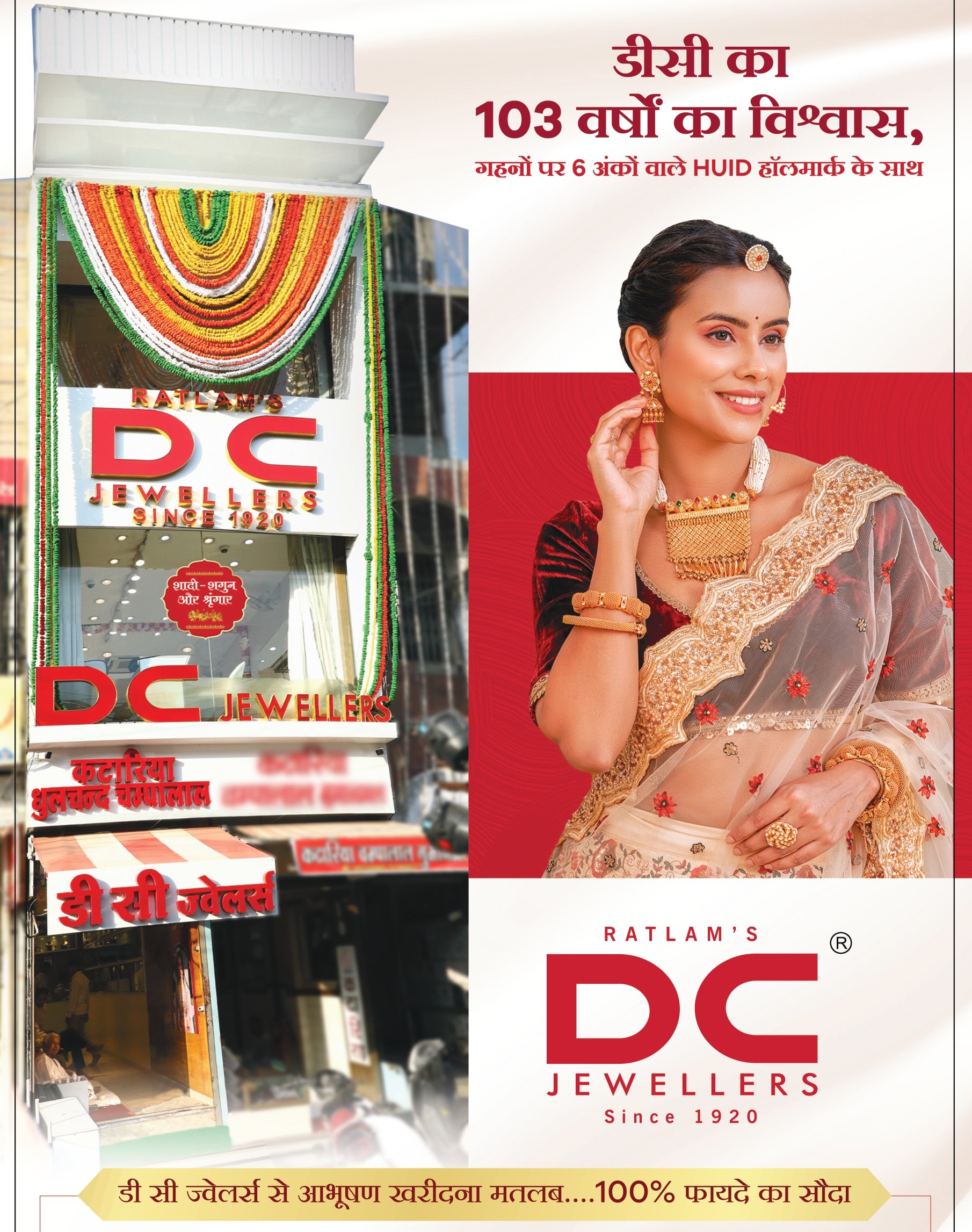 Our Mission is to continue the same practice of trust towards our clients and constantly experiment with the best outcomes in terms of jewellery for serving new and unique every time.
Our Vision is to render the best designs of jewellery into the market by providing every individual with the most honest price of jewellery and maintaining the best quality that fulfils the standards and purest form of gold which gives DC Jewellers the best synonym of Trust. Our all pieces of jewellery are tested and marked by the Bureau of Indian Standards (BIS) which assures the purity of jewellery. Our all-natural diamonds are tested and certified by the Indian Gemological Institute (IGI) which gives an accurate assessment of cut, color, clarity, and carat weight of natural diamond according to strict international standards.
Experience Unique Designs and Royalty